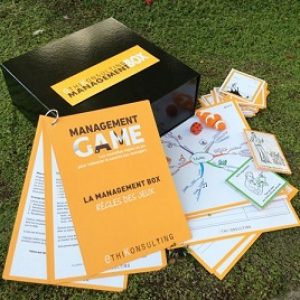 The Management Box : a game for those who want to feel thrilled again in managing and pushing their team to smile again !
Management Box, the point ? to take an efficient but fun break, and work on serious stuff to strengthen your team's performance.
A real learning tool meant to practice and share a kindly, smart and stimulating management.
Why would you take the management box ?
Games in the box are powerful tools as well for boosting the involvement or lessening any pressure…basically, you can't be more efficient if you want to gather people's resources, both in terms of their minds and experience.
Therefore, we have tried to gather the ingredients of an apprenticeship in our management box, which should be:
Playful, it arouses energy and curiosity from managers
Continuous, a playful backup which fosters players to play again and again
Collective, games practiced in teams allow, unfolding some shared reflexes
Effective, it teaches to turn some practices into daily habits for the team's sake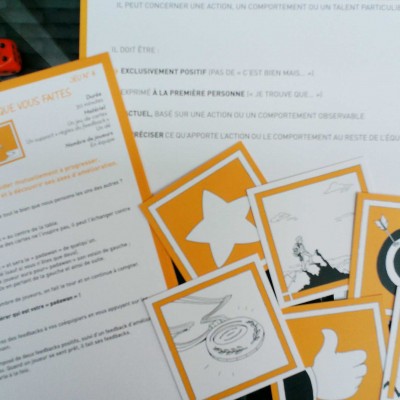 Order the Management Box
Price : 390€ before taxes
Order our 2 new games
Already have your Management Box ?
Complete it with our 2 new games about trust and values